100% Satisfaction Guarantee!
Quality Pest Fencing in Essex & Suffolk
Protection From Pest Invasion - We're Here To Help!
We supply and install high quality pest-proof fencing throughout Essex & Suffolk. Installations are carried out to the highest standard to ensure the fence stands the test of time. Our reputation is built upon providing the highest quality service in all aspects of our business.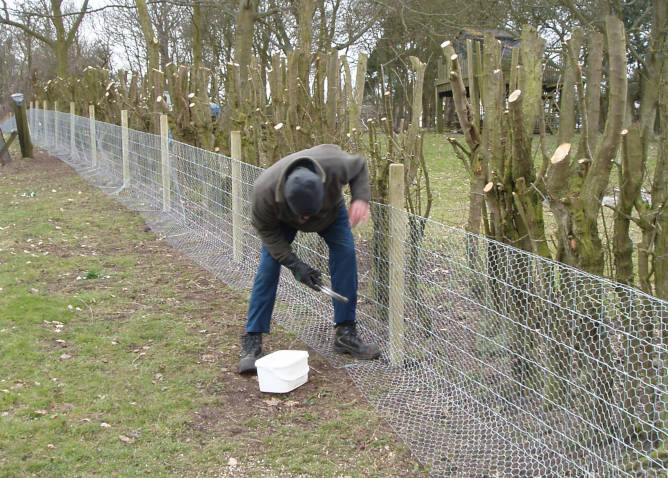 About Pest-Proof Fencing in the Braintree & Sudbury Area
There are many types of pest-proof fences that we can install. We only use high quality materials which coupled with our expert knowledge of fence installation means you will get a pest-proof fence that will last. There are thousands of metres of pest fencing in Essex and Suffolk that were installed by us and are still standing strong today. The old adage of 'buy once, buy right' and 'buy cheap, buy twice' really does apply to fencing.
By using materials that are the right size / thickness for the type of fence being installed you won't run into unnecessary problems. Where many installers go wrong is by using timber posts that are not thick enough to handle the pressures put on them by high-tension wire, windy conditions, or large animals (such as deer) that come into contact with them. Other poor choices include using cheap 'low-grade' timber or timber that is poorly treated. Inevitably the fence weakens and eventually fails.
This is not cost-effective as the few pounds saved initially doesn't cover the repair cost (materials & labour). Other problems related to premature failure include not installing the posts deep enough, not setting them correctly, and not assessing the ground conditions for excessive moisture content leading to early timber rot.
Additionally the fixtures, fittings, and wire / mesh we supply is always of the highest quality. By using premium hot-dipped galvanised fencing and gate materials along with high quality pressure treated timber YOUR pest proof fence installation will be strong and long lasting. We install Rabbit Fencing, Fox-Proof Pens, Deer Fencing & Tree Guards and Badger Gates throughout Essex & Suffolk. If you live outside this area don't worry we will be very happy to provide a competitive quote.
OUR COST EFFECTIVE QUALITY PEST FENCING INSTALLATION
Pest prevention is always better than cure, which is why our 'pest control fencing' is sensibly priced and tailored for your specific needs. We are conscientious and utilise our knowledge and experience to ensure all installs are safe for humans and animals. We will ensure that all necessary work is carried out to the highest standard, meeting all necessary regulations as we go.
We provide pest fencing services for Local Businesses, Farms, Schools, & Private Homes throughout Essex and Suffolk.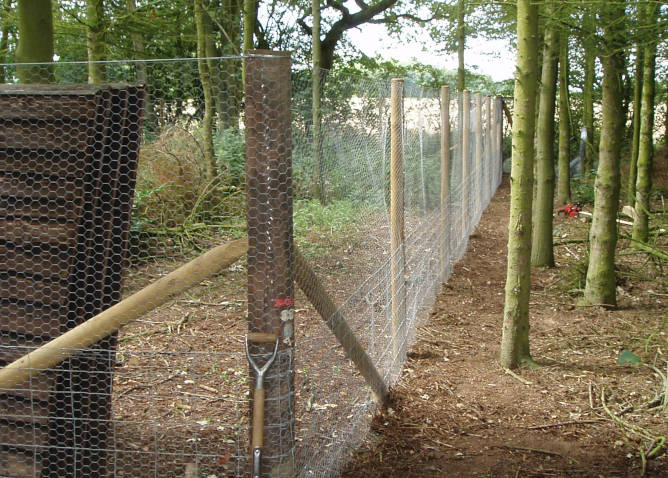 100% Satisfaction Guarantee
We promise that every single customer will be happy with the service we provide! We don't stop until you are completely satisfied.
Fast Call Out Response
We're small but extremely dedicated and do our utmost to attend all customer call outs promptly.
Knowledge & Experience
We have decades of experience in pest-proof fencing and expert knowledge of both simple and complex installations.
Contact Us For Help & Advice
If you're based in Essex or Suffolk drop us a line or send a message today to discuss your requirements.