100% Satisfaction Guarantee!
Expert & Friendly Service in Essex & Suffolk
Pests Can Infest Your Home, Garden & Outbuildings - We're Here To Help!
The four seasons of the year bring differing types of common household pests including:






While some measures can be taken at home to eliminate pest problems yourself, it can become costly if you purchase a treatment product without the knowledge of how to use it properly.
Our friendly and experienced team of professional pest control experts are properly trained in the safe application of chemical and non-chemical treatments of household pests. Save yourself the headache and worry by hiring your trusted local pest control company.
If you live near Essex or Suffolk that would be US! Eastern Counties Pest Control.
IMPORTANT - SEEK PROFESSIONAL HELP FOR WASPS NESTS & BEES!
Wasps and Bees can pose a serious risk to human life in swarms or individually when allergies are present. In the interest of safety please call us on 01787 477804 to arrange an urgent visit. Bees are a protected species and although less likely to attack than wasps (some species don't even have a sting) they require special attention to move the colony to a more suitable location.
WASPS NESTS REPORTED BEFORE 1PM WILL BE DEALT WITH SAME DAY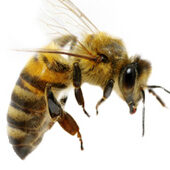 100% Satisfaction Guarantee
We promise that every single customer will be happy with the service we provide! We don't stop until you are completely satisfied.
Fast Call Out Response
We're small but extremely dedicated and do our utmost to attend customer call outs promptly.
Knowledge & Experience
We know how to handle any pest problem safely and efficiently. We'll explain further steps you can take to discourage pests from invading your home, garden and outbuildings (sheds & garages).
Contact Us For Help & Advice
Drop us a line or send a message today to discuss your problem...