Wasp Control Experts in Braintree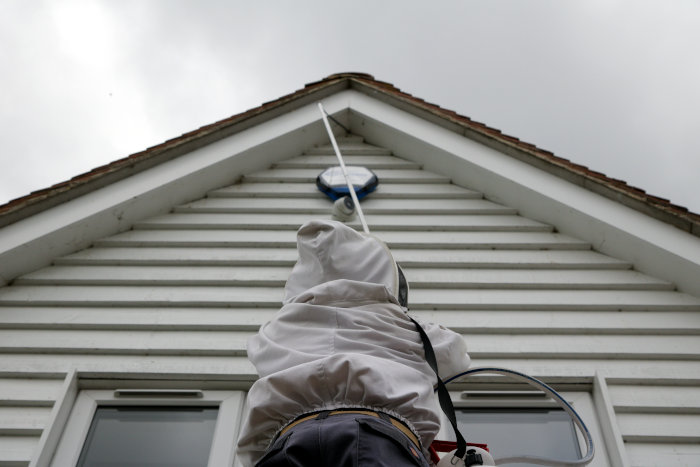 Wasps are a common pest during the summer months that we, here at Eastern Counties Pest Control, have many years of experience dealing with; Our pest control technicians are always on hand to give you advice on how best to deal with these unwanted visitors and can provide a rapid response when you need us most!
We guarantee all our nest treatments because customer satisfaction is of paramount importance to us, and we like to leave you happy. That's why if the nest requires more than one treatment, we won't charge you a penny more.
We cover a wide area including, but not limited to, Braintree (CM6), Sudbury (CO10), Colchester (CO1), Chelmsford (CM1) and Haverhill (CB9).
If you have noticed high levels of traffic around a specific area of your house or garden, then you could have a nest.
Common locations include:
Roof/loft spaces
Wall Cavities/Air Bricks
Internal Garages
Lawns/Sleepers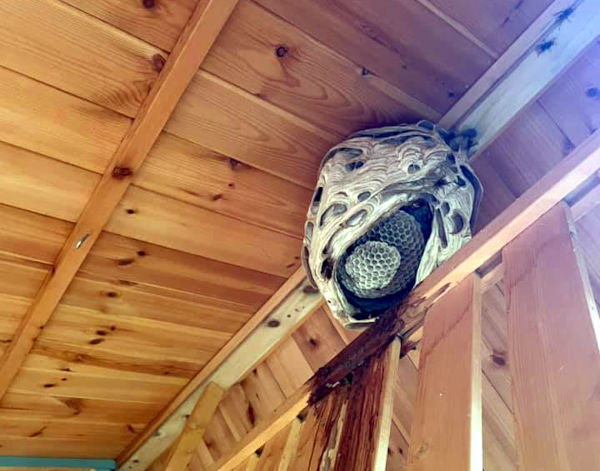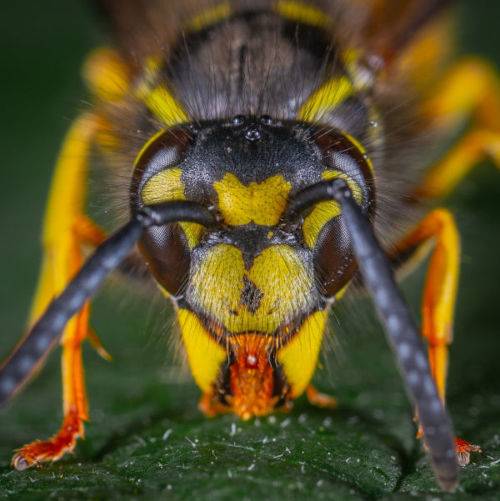 In the U.K the common and German Wasp cause the most irritancy and nuisances, whether it be down the pub or at home.
Although a wasp sting might just be a slight inconvenience to one, it can be life-threatening to another, causing them to go into anaphylactic shock.
Our priority is your safety, which is why our experts follow stringent company guidelines and procedures while making sure we adhere to the latest code of practice/legislative measures.
Facts About Wasps in the UK
There are approximately 9,000 species of wasp in the UK. However, only nine of these species form the large, collective nests we usually imagine when thinking about wasps. The rest are solitary. Many of the 9,000 species are effectively parasites of insects or plant life.
Wasps eat many of the common pests that plague farmers and gardeners, including aphids and caterpillars. There is even a species of wasp that hunts for clothes moths.
Towards the end of August, Wasps have to start looking for sugary food. This is because there are no larvae left in the nest, therefore they start to pester humans who often eat sweet, sugar-rich foods (such as ice cream) outdoors in the warm weather.
A nest is only occupied by wasps from spring until the autumn. The workers and normally the queen will die. The newly mated queens (at least 1000 per nest) are the only ones that survive the winter period, creating a new nest during the following year.
Wasp/Bee Treatments we offer:
Wasp Nest Treatment/Wasp Nest Removal
Hornet Nest Treatment/Hornet Nest Removal
Bee Hive/Bee Swarm Removal
Need help with wasps in the Braintree area?